20th of May – Hungarian Folk Social Dancing with Hunique Dance in London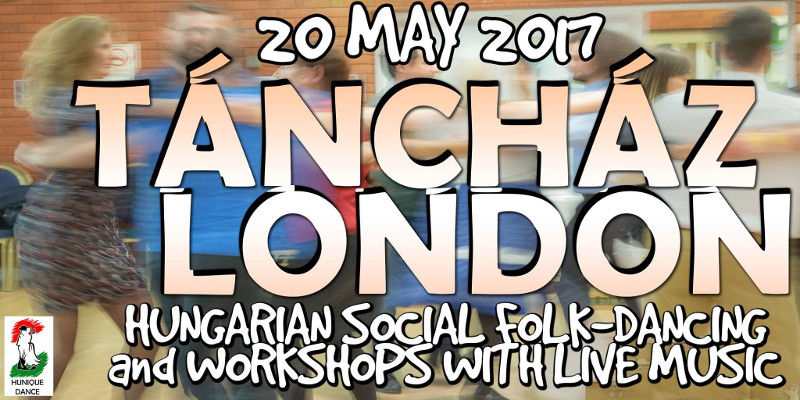 20th of May – Hungarian Folk Social Dancing for Kids in London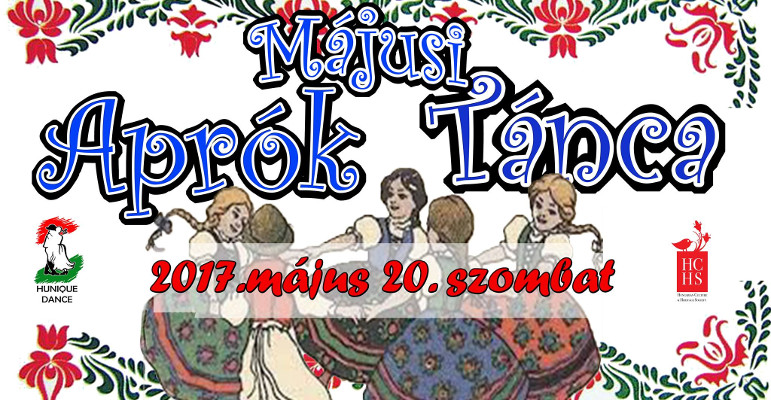 18th of February – Hungarian Folk Social Dancing with Hunique Dance in London

Feel great pleasure to cordially invite you to grace the auspicious occasion of the Hungarian social folk dancing event of Carnival Táncház London!
Date of the event: 18/02/2017
Time of the event: 7-11:30PM
Venue if the event: The Catholic Centre main hall, 2 Dukes Avenue, Chiswick, London, W4 2AE
What can you expect? A lot of dance: there is going to be dance workshops by our professional dance teachers, traditional Hungarian folk dance performance by Hunique Dance Group, live music all night by Folktone Band, a lot of social dancing from different part of historical territory of Hungary, Hungarian fine quality wines, beers, food and pálinka spirit from the bar etc…!

This event is for everyone! No experiences needed.
Click here for more details. Hope to see you there!
Hunique Dance and Hungarian Culture and Heritage Society
14th of January – Hungarian Folk Social Dancing with Hunique Dance in London

We are delighted to announce that HUNique Dance will be holding their next Hungarian Folk Dance House in London! Join us for a "HUNique" experience on Saturday the 14th of January. from 7 pm at The Catholic Centre(Club) 2 Dukes Avenue, Chiswick, London W4 2AE and learn about Hungarian Folk dance. We will serve the home made delicious Hungarian sausages from the kitchen.
Hungarian Folk dance is one of the oldest and most energetic Folk dances in the world. Join us and try Hungarian Folk Dance yourself in a beautiful, spacious dance hall in Chiswick – a perfect way to spend your Saturday night with fun-loving Hungarians. Our dance instructor couple Vilmos Hathazi and Szende Hathazi will make sure your experience learning Hungarian Folk Dance will be easy and fun! LIVE MUSIC will be guaranteed by Ádám Rőmer and his band and participants will also have the opportunity to purchasesandwiches and soft-drinks to top-up energy levels. You will be able tu purchase home made delicious Hungarian sausages from the kitchen. If you are a beginner, advanced or professional dancer or someone who simply just enjoys a bit of dancing, then we look forward to seeing you at our Folk Dance House!
Currently, we teach dances from various different regions of Hungary. PROGRAMME 7pm – 11pm The duration of the dance house will be 4 hours, at 19.00 we will start with a 60 minutes workshop held by Vilmos Hathazi and his wife Szende Hathazi teaching participants about basic steps, dances from Felcsík and Küküllő. This introduction session will be followed by more advance choreography. The learning session will be followed by a fun-filled dance house("táncház") from 8.00pm with live music provided by Rőmer Ádám and his band. The dance house will finish at 11.00pm We recommend that you wear clothes and footwear suitable for dancing.
For more information visit one of the following websites: www.hchs.org.ukor www.hunique.co.uk Tickets can be bought in advance (£10) or at the entrance (£12) For more information please contact huniquedance@hchs.org.uk or visit one of the following websites: www.hchs.org.uk or www.hunique.co.uk