If you wish to support the Hungarian Culture and Heritage Society to help us the implementation of our programs and promote our organisation at as many places as possible, you can make a donation by clicking on the button below. By your small financial contribution you help us to speed up the process of acting effectively in the interest of Hungarians. We appreciate even the smallest amount of donation and we hope that we will have the possibility to thank you at one of our events. Internet You can make a small donation by clicking on the following button, where you can safely, quickly and easily send a donation to Hungarian Culture and Heritage Society.
PayPal Quick Donation: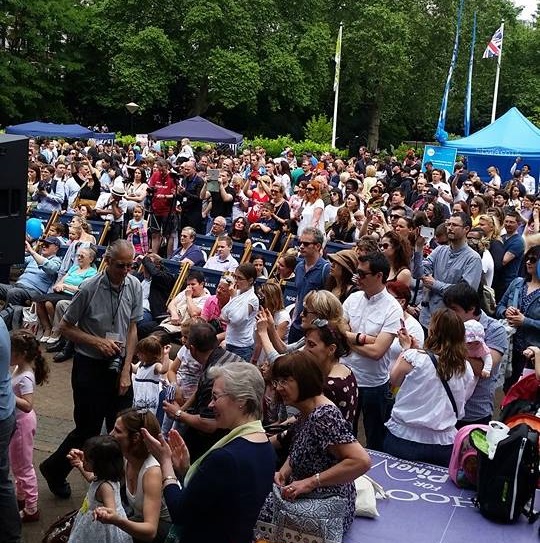 Alternative methods to make your donation
Bank Transfer / Standing Order
The foundation of this operation on the basis of this method calls for assistance since this is the safest way to deliver gift eleltronikus road.
Financial Data:
Bank details: HSBC Bank UK
Foundation data
Bank account name: HUNGARIAN CU
Account Number: 72298996
Sort code: 40-06-21
Branch Identifier Code (BIC) : MIDLGB2107T
International Bank Account Number (IBAN) : GB26MIDL40062172298996
Cheque / Postal Order
If you prefer to send a donation by Cheque or Postal Order, you are welcome to make it payable to:
Hungarian Culture and Heritage Society
20 Coopers Court,
Church Road,
W3 8PN,
London, United Kingdom
Gift Aid
If you're a UK taxpayer, the use of Gift Aid increases the value of your gifts to charity. Gift Aid is a UK tax incentive that enables tax-effective giving by individuals to charities in the United Kingdom. Gift Aid increases the value of your donations by allowing us to reclaim basic rate tax on your gift. This means for every £1 donated, our charity can receive 28 pence, so the total value of the donation is £1.28.
Bequest
A bequest in your Will is one of the more traditional forms of giving to charity, also a very important one. A bequest to charity means you can make a planned gift to a charity you care about, whilst ensuring dependants are provided for. Charitable legacies are paid before tax is deducted, reducing the total amount of inheritance tax due from your estate.
Volunteering
There are many different ways of supporting our charity and we believe Volunteering has the greatest power. If you would like to take part of our work apart from offering a donation, please contact us on the following email address: info@hchs.org.uk